Let people book private training online
Launch your full-fledged, responsive fitness instructor website and present your services to potential customers.
Awesome Features
DigitalEmergency trainer sites come with a built-in appointment scheduling software and all must-have features. They can be used by Yoga, Pilates, Ski, Surf, Dance, and other personal instructors.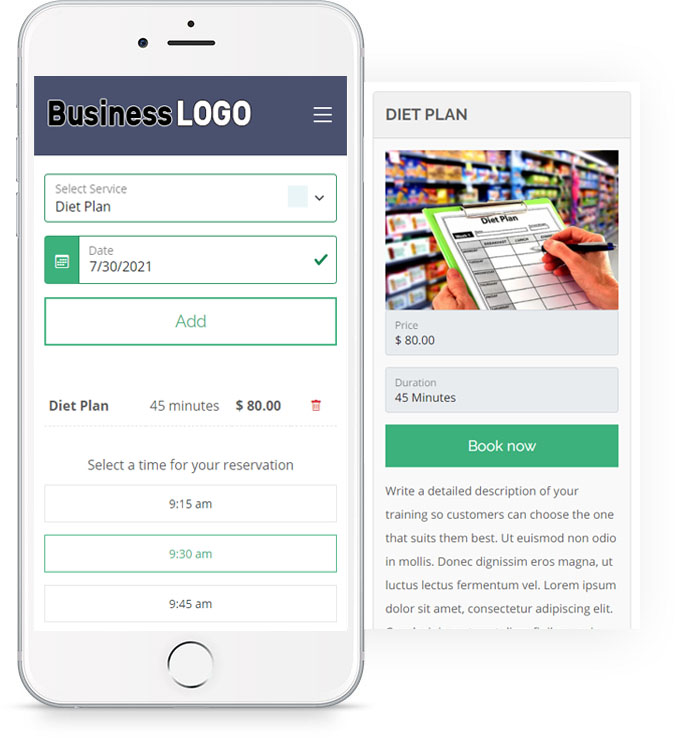 24/7 Online Appointments
Your customers can book the training they are interested in quickly and effortlessly, on the go. You can customize the checkout form and send them e-mail confirmations.
Individual & Group Classes
Offer individual and group training. Present them with detailed descriptions; add images; set duration; block times; specify a maximum number of participants, etc.
Various Online Payments
Your clients can pay safely and securely using the most popular online payment gateways. We can also integrate other payment software platforms upon request.
Customer Management
In a designated menu in DigitalEmergency CMS you can see detailed profiles of each of your customers including contact details and bookings history. You can also add notes.
Client Login & Chat
After signing into their online profiles, clients can review their appointments and payments, and send you instant messages and files through the built-in Chat tool.
Price Management
Set custom prices for all classes and training you provide. You can also add special % discounts and request further custom tweaks to fit your needs.
Perfectly Suitable For:
Yoga Instructors
Hatha, Ashtanga, Kundalini, Prenatal Yoga… You can list them all on your DigitalEmergency Personal Trainer Website and take online bookings with ease!
Pilates Instructors
Enlight people about Joseph Pilates' art of controlled movements and take them to the training hall straight from your personal website!
Fitness Instructors
You make personal fitness programs but get lost in all those requests, schedules, and customer profiles? Take things under control with DigitalEmergency
Crossfit Trainers
You're a certified CrossFit coach who works independently? Show your WODs, take online bookings, and get seen by the virtual community!
Surf Instructors
Ride the crest of the wave with a stylish private trainer website by DigitalEmergency! Content and online bookings management is a breeze! Just try it out!
Ski Instructors
Personalizing and managing your ski coach website is an easy slope. It will help you communicate with clients and schedule appointments.
Swimming Instructors
With a DigitalEmergency trainer site you'll be in smooth water even if you're not tech-savvy. Tell people more about you and let them book a swimming lesson!
Dance Instructors
So you think you can teach people how to dance? Grab their attention with an amazing site allowing step-by-step bookings and cool extra materials!
Key Benefits
No Booking Fees
Unlike other online appointment solutions, DigitalEmergency Website Builder will not charge you for bookings made via your personal trainer website.
Setup & Launch Support
With our friendly and tech-savvy Customer Success Team by your side, you won't feel lost! We will guide your way and stay around if you need us!
Multiple Languages
Set one default language and add as many alternative language versions of your trainer website as you need. Content translation is a breeze!
Customizations & Add-ons
Depending on your software needs and aesthetic aspirations, we can make any tweaks and embed various web apps into your DigitalEmergency site.
Great Looking Designs
Pick any of our ready-made private instructor website designs, change their color themes, and request additional fine-tunings as per your own views. We can also deliver unique custom projects.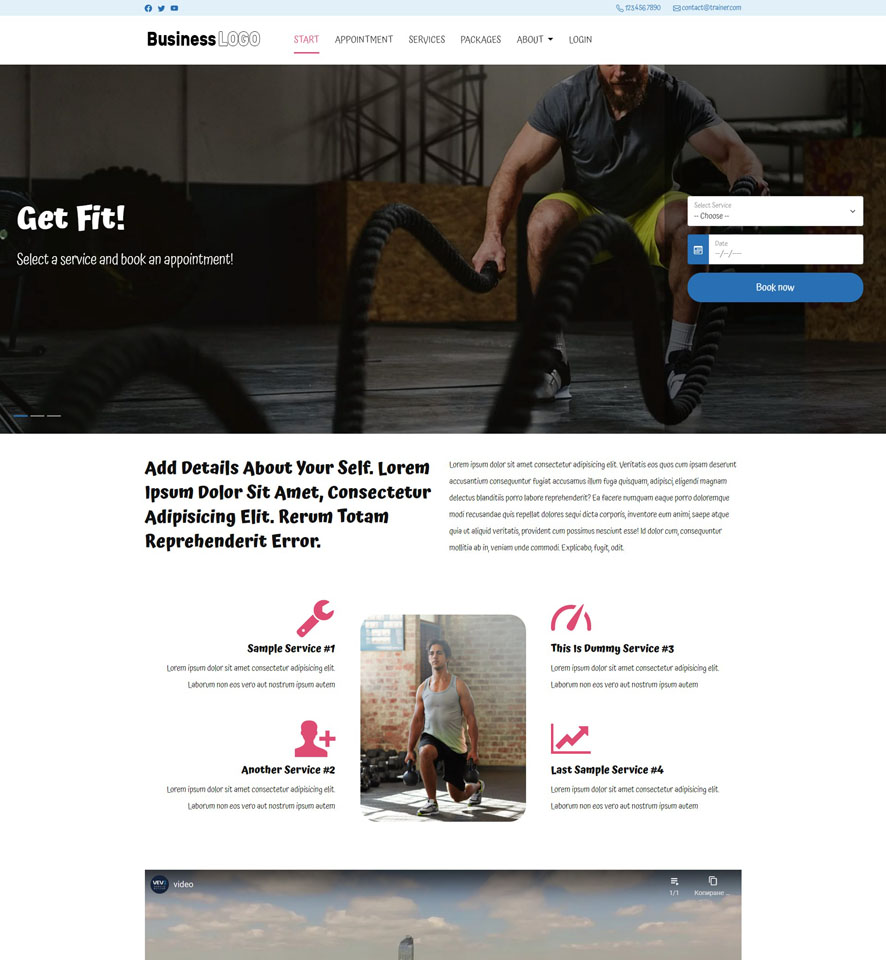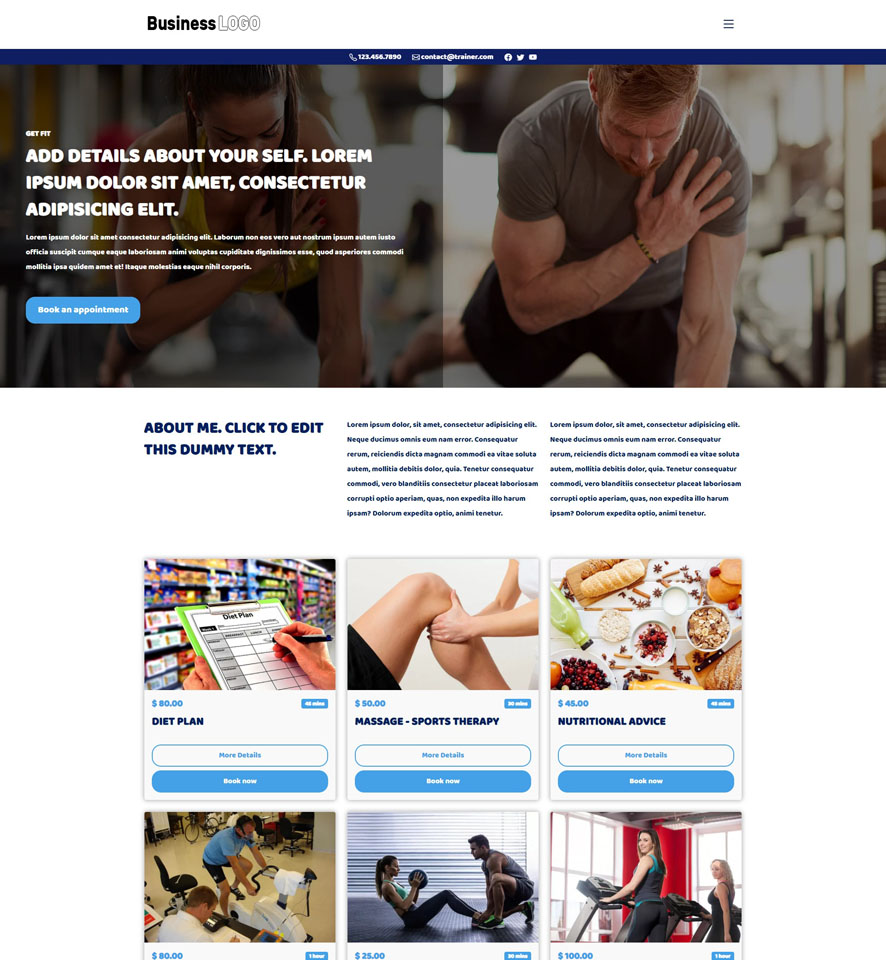 All websites created by DigitalEmergency Website Builder are fully optimized for mobile devices and developed in line with the latest technology trends.