Perfect for dog walkers & cat sitters
Create your pet sitting website and facilitate pet owners to book your services and pay online! Get your business online in a modern way.
Awesome Features
DigitalEmergency Pet Sitting Website Builder comes with a built-in appointment scheduling software and all must-have features. Manage appointments and schedule, payments, and customers. All from a single place!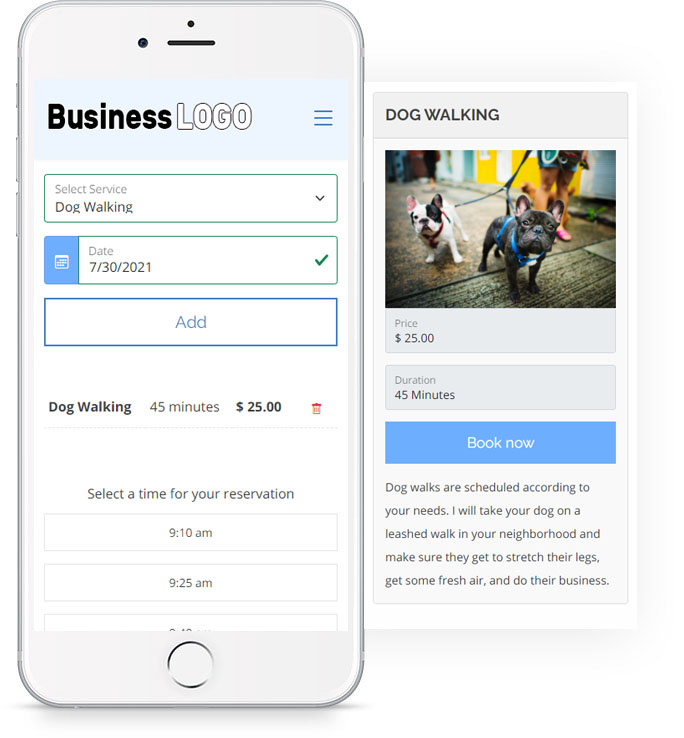 Pet Care Services & Fees
Present yourself and your services to pet owners. Reach new clients and win over their trust. Show the prices for each pet care service to your customers. Everyone loves promotions – launch special offers, get more bookings and optimize your revenue.
Online Appointments
Your clients can now easily book your services online wherever they are from their smartphones, mobile devices or home computers. DigitalEmergency pet sitting scheduling software monitors availability and prevents from overbooking your capacity.
Online & Offline Payments
People are free to choose their preferred payment method. The most popular payment systems are already in. We can add other payment gateways as well.
Customer Database
Your DigitalEmergency Pet Sitting Website will store detailed profiles of each of your clients including their contact details, appointments history, and other notes you may want to add.
Online Profiles & Chat
Your clients can check all pet sitting appointments they have booked with you, update their details, send you messages from their profile or using the Web Chat.
Working Hours
Setting your availability and managing your schedule is a piece of cake! You can specify particular time frames, breaks, and days off and update your time plan, if necessary.
Perfectly Suitable For:
Dog Walkers
You're a certified dog walker trained in dog behavior and first aid? Show dog owners they can trust you to protect and handle their dog professionally and take online bookings with our smart and user-friendly Dog Sitting Website!
Cat Sitters
Reach out to all those people in your area that are looking for a reliable and friendly cat sitter to feed and play with their cats while they're away or at work! Create your Cat Sitting Website with DigitalEmergency and facilitate the booking process!
Overnight Pet Care
Offer your customers in-home pet sitting with evening and morning walks included. Ask them for all rules and routine established for the pet and let them book your services in advance.DigitalEmergency Pet Sitting Website is the right choice!
Key Benefits
Setup & Launch Support
Our friendly and tech-savvy Customer Success Agents will help you with the initial setup of your pet sitting website. They will guide your way also after the official launch!
User-friendly CMS
DigitalEmergency dog walking websites have a highly intuitive content management system. You can update texts and edit images quickly, conveniently, and single-handedly.
Multiple Languages
DigitalEmergency Pet Sitting Website Builder supports one default and several alternative language versions. Content translation is simple, still bulky. We can give you a hand with it!
Tweaks & Add-ons
Depending on your functional needs and aesthetic aspirations, we can make any custom modifications and embed various web apps into your DigitalEmergency Dog & Cat Sitting Website.
Great Looking Designs
Pick any of our ready-made pet sitting website designs, review their color themes, and request additional fine-tuning to fit your taste and needs. We can also deliver unique custom projects.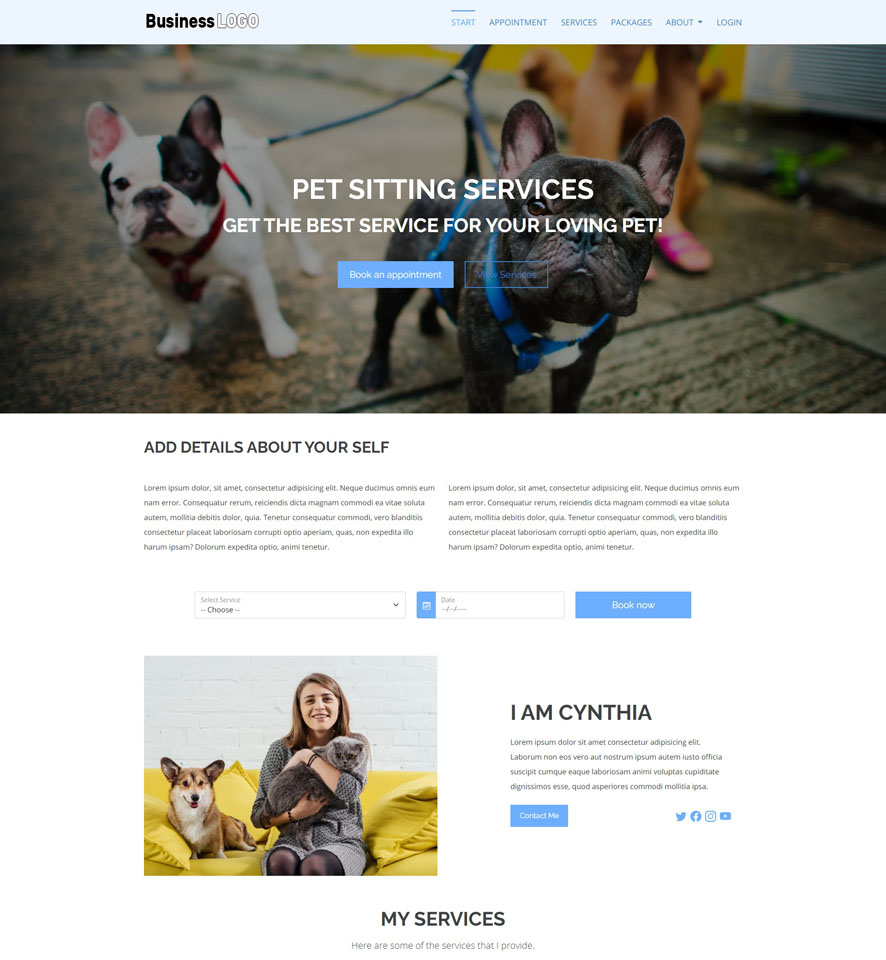 All websites created by DigitalEmergency Website Builder are fully optimized for mobile devices and developed in line with the latest technology trends.