Take online appointments and requests
Launch your smart, mobile-friendly consultancy website to present your expertise and stay connected with clients!
Awesome Features
DigitalEmergency consultancy sites come with a built-in appointment scheduling software and all key features. They can be used by Tax Advisors, Legal Consultants, Life Coaches, SEO & Marketing Experts, etc.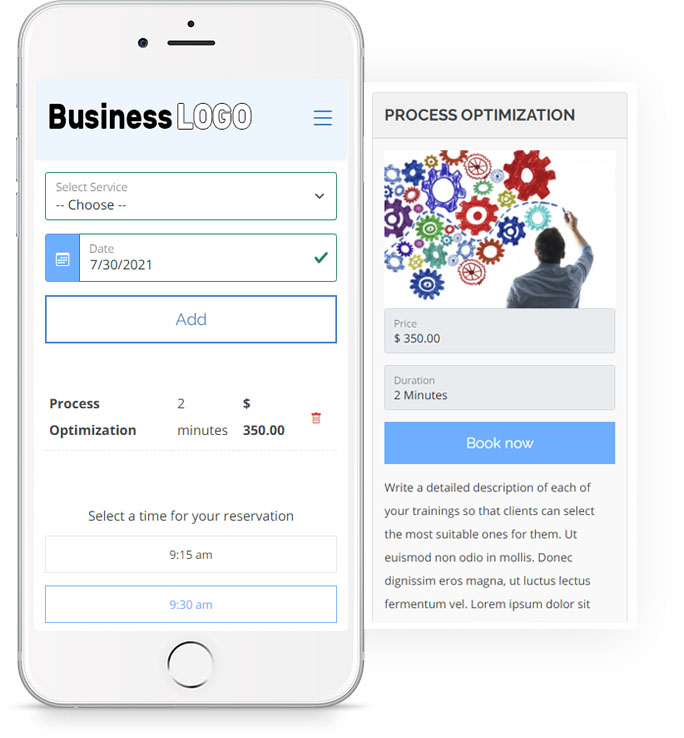 24/7 Online Appointments
Your potential clients can schedule an appointment quickly and comfortably using their smartphones. Feel free to customize the booking form and e-mail confirmations.
Consultancy Services & Fees
You can present all consultations and expert services you provide by adding informative descriptions, a set of images, available times, and the respective fees.
Online & Offline Payments
Enable your customers to pick their preferred payment method. The most popular payment systems are already in. We can add other payment gateways, too.
Customer Profiles
Collect and review detailed profiles of all your clients including their contact details, consultation and service history, and write additional notes to each of them.
Online Profiles & Chat
Clients need to sign up prior to booking an appointment. They can update their account details, check all consultations they've requested, and use the Web Chat.
Custom Working Hours
Set your weekly consultation schedule like a pro! Specify particular time frames, breaks, and days off and update your available hours anytime, if necessary.
Perfectly Suitable For:
Tax & Accounting Advisors
Having a well structured and modern website is really important for your credibility since it creates the first impression with your potential clients. Give them more by allowing them to book an appointment online!
Legal Consultants
Whether an attorney, a divorce mediator or any other legal professional, be sure that people will make an online research about you prior to contacting you. Win them over with a sleek and smart website allowing online appointments!
Life, Love & Career Coaches
Stand out and grab people's attention with a stylish, personalized website containing your bio, your main concepts and teaser tips, a nice blog, and a smart online appointment booking engine that will help you manage your schedule.
SEO & Marketing Experts
You're a genius in SEO or Marketing and need a site to present your skills to people and businesses who need an expert advice? DigitalEmergency offers you a simple and efficient website solution that manages requests and appointments.
Nutrition Consultants
Living and eating healthy is a major topic that increasingly occupies people's minds. Share your insights with them, give expert tips and personal recipes for a more balanced diet, and let them book a private consultation!
Business Consultants
You know how to streamline business processes and help companies increase their profits? Create your independent consultant website and sell your services online! You can also keep your blog and manage requests.
Key Benefits
No Booking Fees
DigitalEmergency Website Builder will not charge you for consultations booked through your consultancy website. There are no hidden fees!
Setup & Launch Support
With our friendly and tech-savvy Customer Success Team by your side, you won't feel lost! We will guide your way and help you out at all times!
Simple Content Management
In contrast to other website platforms, DigitalEmergency has a highly intuitive content management system. You can change texts and images in a snap!
Customizations & Add-ons
Depending on your software needs and aesthetic aspirations, we can make any tweaks and embed various web apps into your DigitalEmergency website.
Great Looking Designs
Pick any of our ready-made consultancy website designs, review their color themes, and request additional fine-tuning to fit your taste and needs. We can also deliver unique custom projects.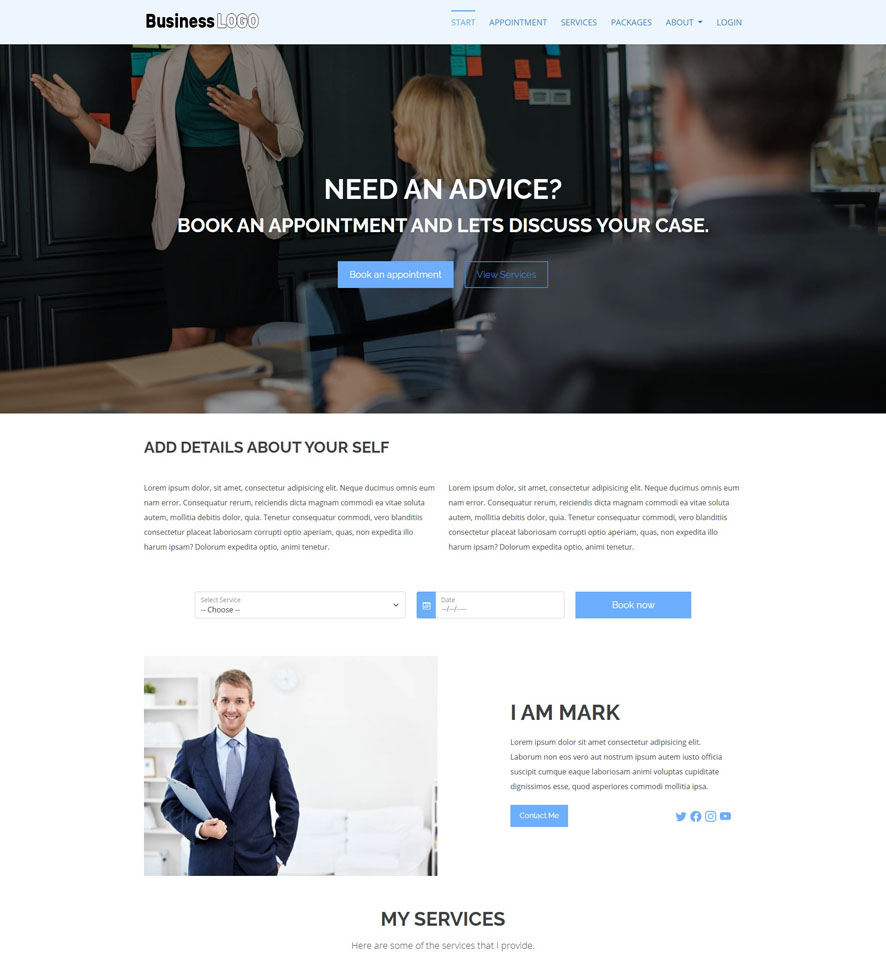 All websites created by DigitalEmergency Website Builder are fully optimized for mobile devices and developed in line with the latest technology trends.